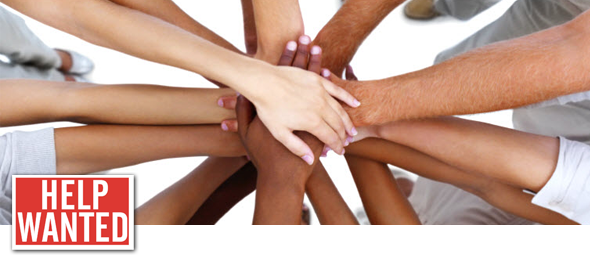 Acton Chrysler Dodge Jeep Ram is searching for highly motivated individuals interested in joining our team: 
___________________________________________________________
TECHS: TIRED OF THE FLAT RATE GRIND?

       We have immediate openings for experienced FCA Technicians.
Must have active levels of FCA training and a valid drivers license.

We offer up signing bonuses for Level III Technicians and a $1,000 signing bonus for Level II Technicians. 

Candidates with an established work history will be eligible immediately for vacation benefits commensurate with their experience, and that time can be used during 2020. 

4 day work week schedule.

Our technicians are paid a high hourly guaranteed wage plus monthly team bonus and work in our air conditioned garage. 
Our reputation is extremely important to us and we only hire the very best people. We have a state of art service operation with WiAdvisor, Smartech, Groove Glove and have all the necessary equipment to succeed. 
We are in a growth phase in our 9th year with these brands and we need additional techs to help us stay even with our success. 

We don't want our service customers to wait more than 24 hours for an appointment and to do that we must grow.

A high hourly (not flat rate) wage for our technicians enables us to service absolutely any car that our customers own and we have a lot of fun working to restore antique & special interest cars.  

We offer all the customary benefits: paid vacation & sick leave, paid training, uniforms, employee discounts and 401K benefits. 
Please contact Chris Couture to arrange an interview:

  978 893 1133   or   chris.couture@actonchrysler.com
----------------------------------------------------------------------------------------------------------
Don't work at just any car dealership,
start a career with us. 
Our long term tenured managers can only mean one thing: this is a great place to work. 
• Enjoy a professional environment with good people who care about your success. 
• Take advantage of unique, employee friendly pay plans like no others in the industry. 
• Sell and service some of the hottest cars on the market. 

• Work a schedule that allows you to have balance in your life. 
• Work for a dealer who genuinely cares about his employees and his customers. 

Acton CDJR values the people who work here and will prove it to you every day of your career. Don't be fooled by big store promises. Work for a dealership that does it the right way... because it matters.
We seek professionals who:
Have a positive attitude
Value customer service
Regard customer satisfaction above all else
Are hardworking individuals

Demonstrate integrity and honesty 
If you believe you have what it takes, please fill out the form to the right, tell us something about yourself and take the first step to becoming part of
 Acton Chrysler Dodge Jeep RAM
.