What is GAP Protection?

Gap protection covers the gap between what you owe on your car loan and its current market value. If you're in an accident and your insurance company decides your vehicle is totaled (also called "total loss"), your collision coverage will only pay you the current market value.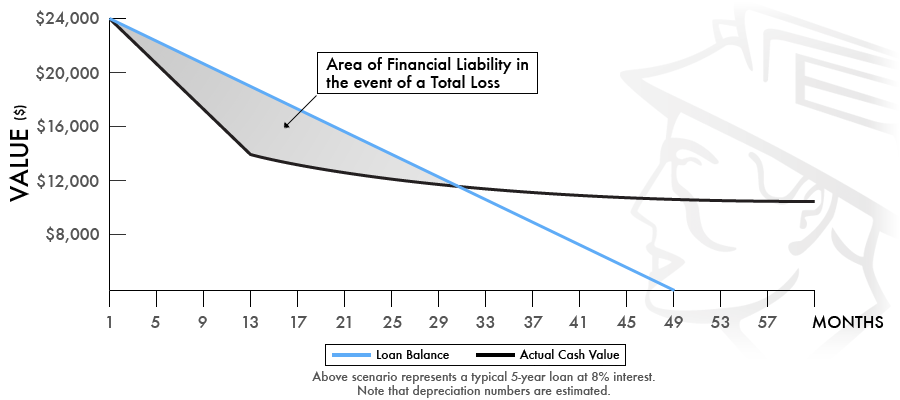 Let GAP protect you from losing what the insurance company does not cover.  GAP pays the difference between what you owe on your vehicle and the settlement paid by your insurance company (includes deductible up to
$1,000
).