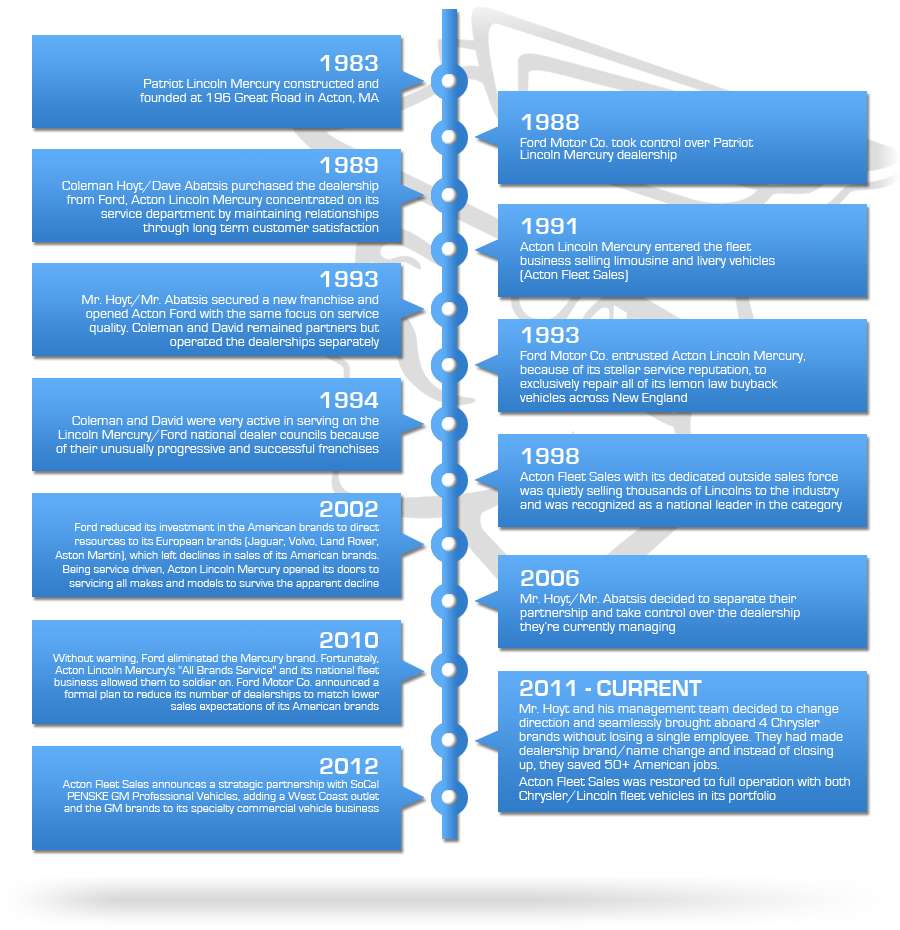 About Acton Chrysler Dodge Jeep Ram New & Used Car Dealership Serving Acton, Lowell, Norwood & Nashua
Your Source for New Jeep, Chrysler, Dodge & RAM Models, Used Cars, Service & Genuine Jeep, Chrysler, Dodge & RAM Parts
At Acton Chrysler Dodge Jeep Ram, serving  Boston, Acton, Lowell, Worcester and Nashua we take the time to get to know each and every driver we meet. It doesn't matter if you're from Lowell, Boston or Nashua; we get to know your driving style, needs, desires and maintenance habits.
For people looking to buy new or used a car, truck or SUV this means an amiable, pressure-free environment. Rather than push new cars, Acton Chrysler Dodge Jeep Ram suggests the ones that will best meet your lifestyle and budget...For people who might not have the best memory and/or diligence when it comes to getting their new Jeep, Chrysler, Dodge and RAM or used car serviced, we help make sure you stay on track so you can get every last mile paid for. Acton Chrysler Dodge Jeep Ram even has drivers' backs covered in the event of an accident, thanks to our state-of-the-art Jeep, Chrysler, Dodge and RAM collision center and expert staff who are continuously training on the latest repairs and tools of the trade.
To learn more about how Acton is dedicated to making your life easier, please contact us. Or better yet, stop in and meet us in person at 196 Great Rd Acton, Massachusetts. We hope to have the pleasure of meeting you soon.